Municibid Marketing Machine


No one does more to market your items!
Municibid Marketing cuts through the noise!
We work to get your items in front of the right buyers. Your items will be marketed using a properly funded, targeted approach that utilizes several proven methods, mediums and channels on a local, regional and national level. Municibid's success is completely aligned with the results of your auction items.
All of this delivers better results for your items!
Municibid Messenger
Municibid Messenger in its simplest form it is an outstanding support chat tool, however we are also able to gather valuable information to better communicate and interact with our users.
What does this mean for you? We are able alert users, who are near your area and/or interested in items that you are selling, that your items are available to be bid on. We can also contact previous bidders of your items to let them know about new items you have for auction.
Since these messages show on our site, we have an over 80% open rate, compared to what's considered a great open rate of 20% for email alerts. If the user has been on the site in a day or more, the alert will be sent automatically as an email. All of this means better results for your items!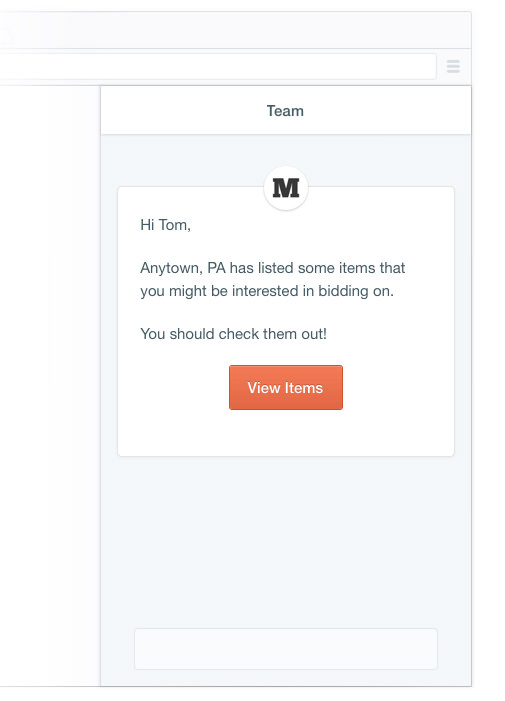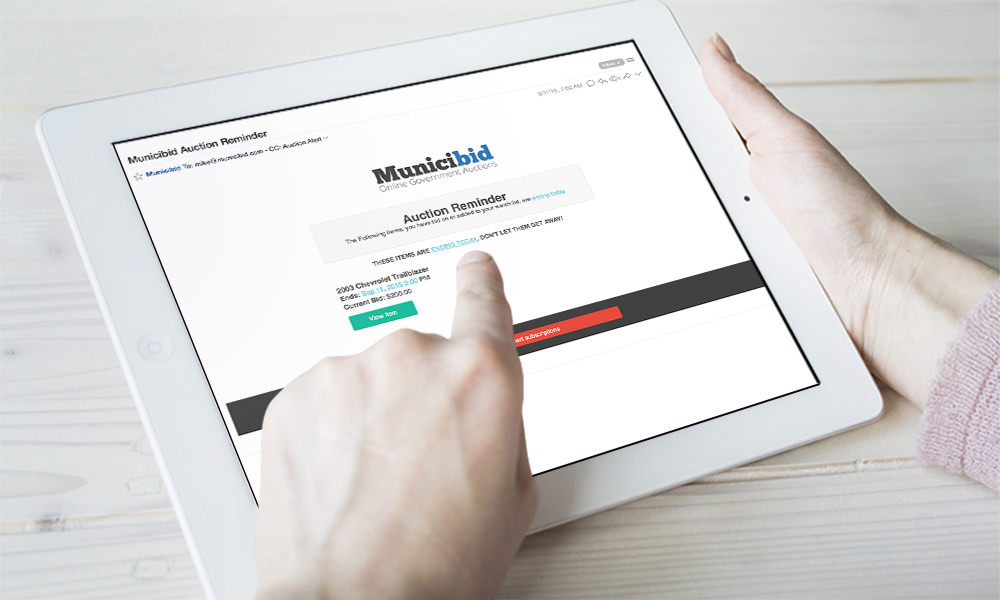 Bidder Engangement
Auction AlertsAllows users to be emailed daily summarizing any new auction listings matching the keywords they specify.
Seller FollowUsers can follow any selling agency and be emailed in the same daily summary as above when auction items are posted by the agency they're following.
Morning RemindersThis helpful, friendly email reminder is sent in the morning to bidders or watchers of items that are closing that day.
Outreach
Deals Near Me Visitors to the site may sign up for a free notification of deals near them. This email goes out twice per month to notify bidders of deals in their area.
Content Email Lists Municibid delivers high quality content to buyers interested in buying your surplus items and builds opt-in email lists. We then market your items to the appropriate list in an informative, welcomed manner.
Radius Email These highly selective emails get your items in front of other government agencies in a certain radius around you that may be interested in the items you're selling.
Monthly Newsletter Municibid Monthly, our monthly newsletter brings featured auctions to more than 50,000 subscribers.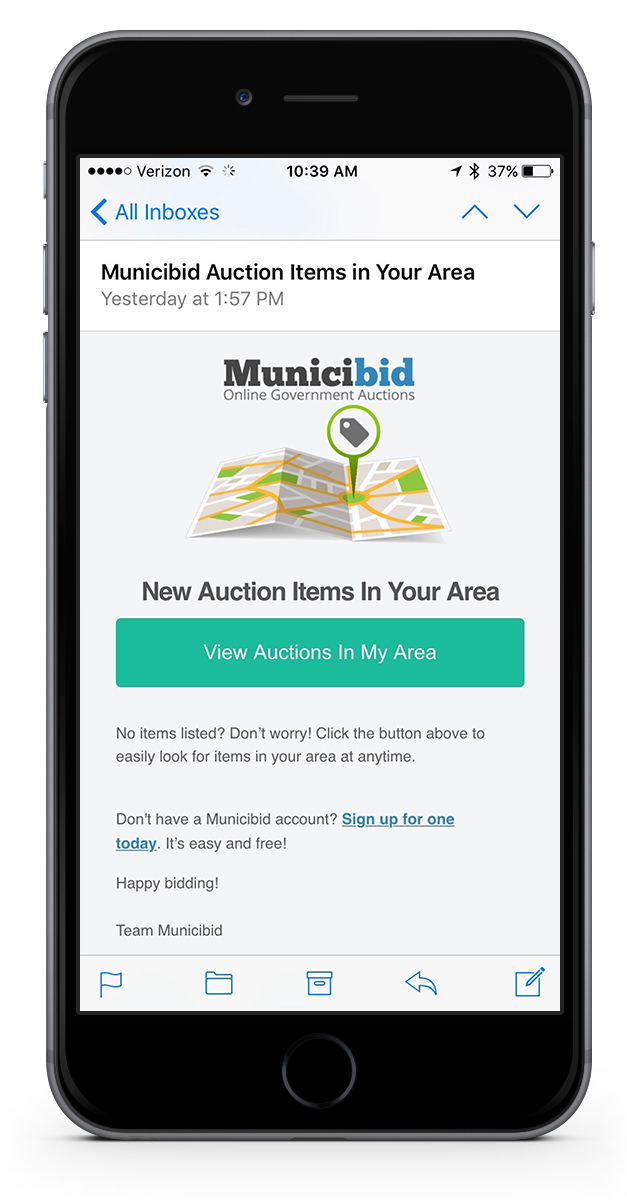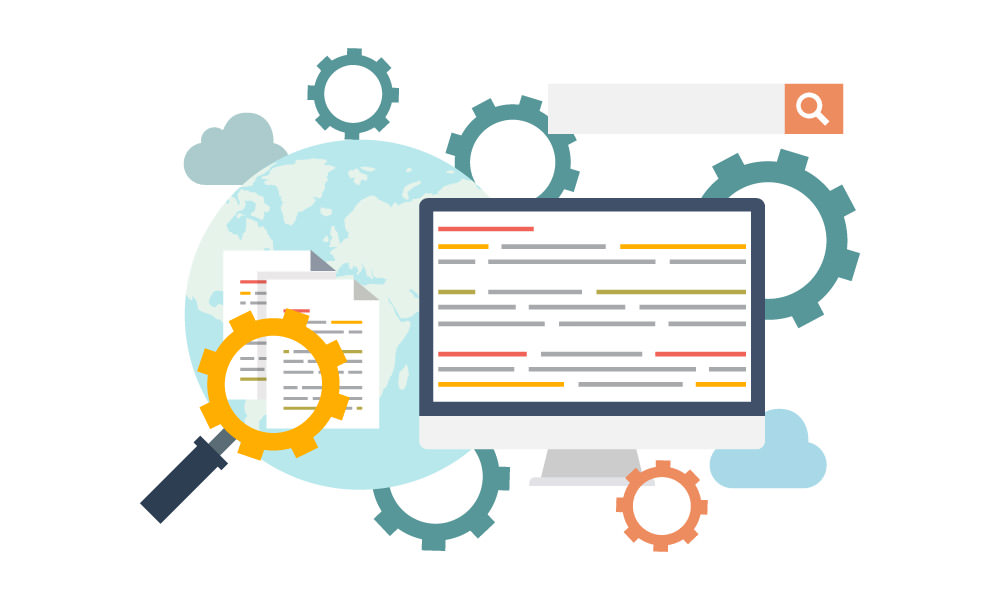 Optimized For Search Engines
Municibid is fully optimized for top search engines like Google, Yahoo, and Bing for both common search phrases and long tail keywords driving tons of traffic to your items.
Other Marketing Methods
Print advertisement Let's face it, while not as effective as it used to be, sometimes good old fashion print advertising still works.
Direct MailYes, snail mail can be a highly effective way to bring in buyers if done correctly.
View Samples
Image #2
Image #3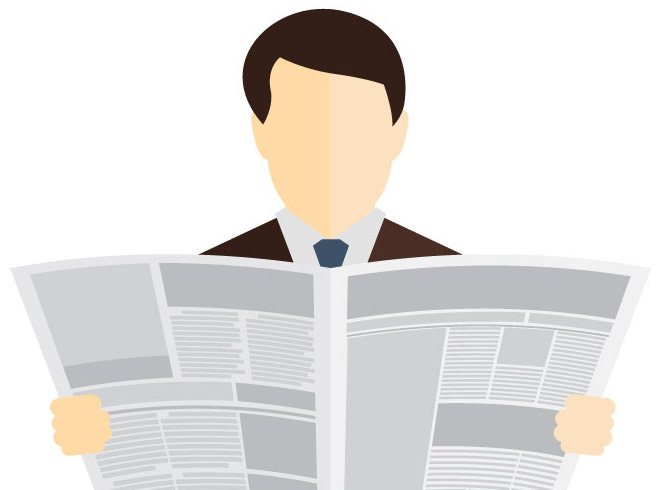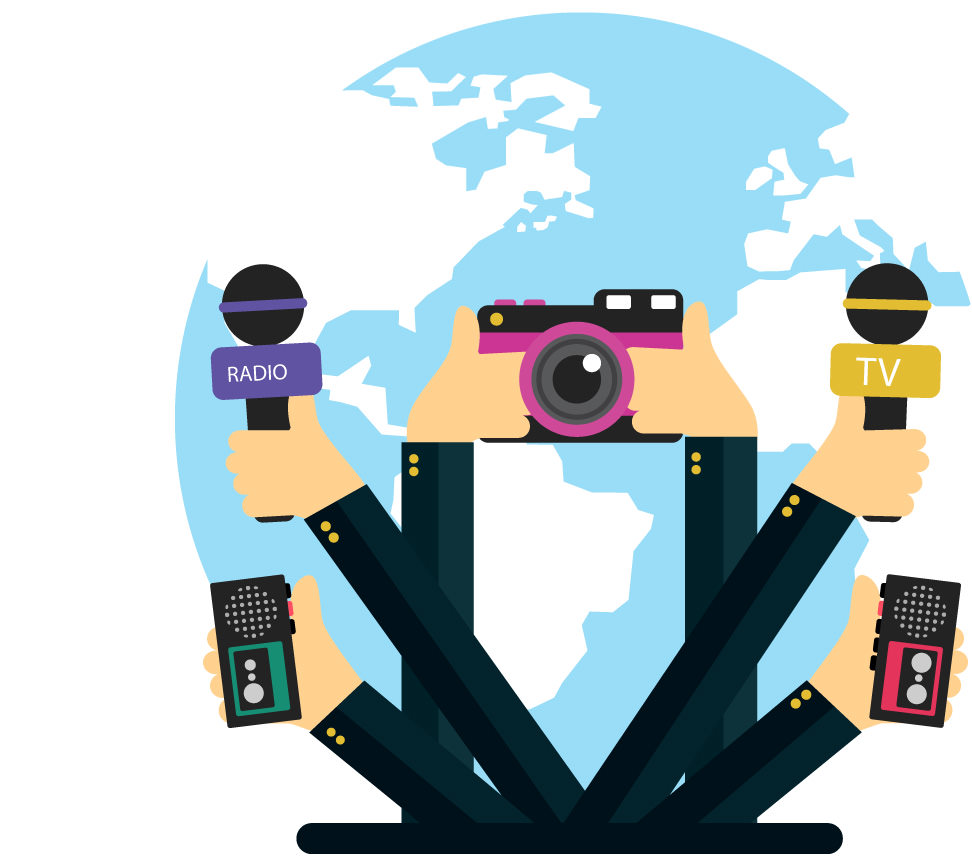 Press Coverage
Your items will see huge exposure and more bids via the positive press we generate for your online auction.
Whether it's TV News, Radio News, Newspapers, Local Blogs, or Podcasts, public relations campaigns are an important piece of Municibid Marketing and will drive huge exposure to your auction items while shining a positive light on you for utilizing technology to increase revenue from surplus items and increasing efficiency in your organization.
Watch TV News Video

You may think there's not much of a market for a totaled ambulance, but ever since they started putting these items online, there has been a bid increase in the number of bids. That means more money going back to the City Parish.
— WAFB9 Live News

The department is auctioning off the Firefighter, a 72-foot, 1,050-horsepower fireboat that has patrolled the waters of Boston Harbor since 1972…. The department listed the fireboat on municibid.com, a government auction website, on Monday. The auction ends Jan. 30, as long as the $10,000 minimum bid is met.
— Boston.com, Interested in Making Rainbows? Boston Fire Department Auctions Off old Fireboat

The item that brought in the most money was the Corvette, which was originally listed for $951. It sold for $3,300, more than three times the original listed price. Another moneymaker was a 1971 Bombadier Sidewalk Plow. The original price was $500, but it ended up selling for $1,605. It has found a new home in New Jersey.
— The Patriot Ledger, Online Auction Producing Money for Stoughton